Great Lakes Women's Business Center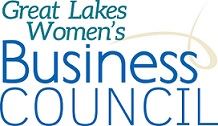 The Great Lakes Women's Business Council is committed to empowering women and minorities economically through business development training, supplier certification, business-to-business networking and accessible capital assistance programs. They provide effective business tools and remove barriers that hinder development of successful and sustainable businesses.
The Women's Business Center at Cornerstone Alliance serves as a partner with Great Lakes Women's Business Center, the Michigan Women's Marketplace and the Women's Business Enterprise National Council (WBENC) to assist women business owners with opportunities for Women's Enterprise Business Certification and access to private and government markets. Visit http://www.greatlakeswbc.org for more information.
Michigan Minority Supplier Development Council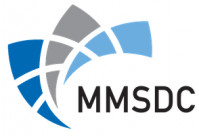 The Michigan Minority Supplier Development Council (MMSDC) is a non-profit committed to driving economic growth within minority communities. The MMSDC advances this mission by facilitating over $20 billion annually in business contracts between corporations and certified minority business enterprises (MBEs). Founded in 1977, the MMSDC certifies minority businesses, provides MBEs with access to procurement opportunities, and develops capacity for minority business development.
The MMSDC serves two distinct audiences: minority owned businesses and large, majority-owned corporations. Their work enables minority owned businesses to grow their operations, hire more employees, and create wealth in their respective communities. For more information about the MMSDC, visit www.minoritysupplier.org.
Procurement Technical Assistance Centers of Michigan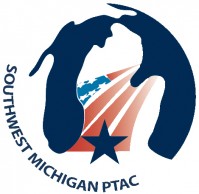 The Procurement Technical Assistance Centers of Michigan provide local businesses with the resources and know-how to successfully obtain government contracts. They work to help all Michigan companies successfully obtain and perform under local, state and federal government contracts. Since 1985, the PTACs of Michigan have assisted businesses in securing contract awards, and are ready to help you too.
PTAC provides no-fee, expert counseling services and electronic Bid-Match systems in addition to seminars, workshops and trade shows. They help business position themselves to identify opportunities and expand by selling to the government.
For more information, visit the Southwest Michigan PTAC website; or contact at (269) 385-0472 or email This email address is being protected from spambots. You need JavaScript enabled to view it..
Small Business Administration

The U.S. Small Business Administration (SBA) was created in 1953 as an independent agency of the federal government to aid, counsel, assist and protect the interests of small business concerns, to preserve free competitive enterprise and to maintain and strengthen the overall economy of our nation. They recognize that small business is critical to our economic recovery and strength, to building America's future, and to helping the United States compete in today's global marketplace.
SBA's programs include financial and federal contract procurement assistance, management assistance, and specialized outreach to women, minorities and armed forces veterans. SBA also provides loans to victims of natural disasters and specialized advice and assistance in international trade. SBA's suite of tools can help you at any stage of your business venture. From initial counseling and business planning to contracting with the government and finding seminars to grow your business – there's something for every entrepreneur to get the help they need. Visit the SBA website for more information.
Michigan Small Business Development Center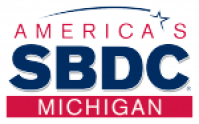 The Michigan Small Business Development Center provides counseling, training and secondary market research for Michigan's new business ventures, existing small businesses, expanding new businesses and new technology companies. The MI-SBDC Southwest Michigan is located at the Western Michigan University Haworth College of Business. Entrepreneurs and small business owners may access services by calling (269) 387-6004 or visiting www.SBDCMichigan.org.
SCORE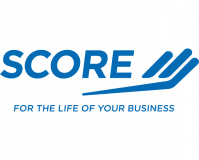 SCORE is a nonprofit association dedicated to educating entrepreneurs and helping small businesses start, grow, and succeed nationwide. SCORE is a resource partner with the U.S. Small Business Administration (SBA), and has been mentoring small business owners for more than forty years.
Serving Southwestern Michigan, the Kalamazoo Chapter of SCORE has over 30 mentors with over 30 backgrounds. They provide one-on-one, confidential counseling at no charge. SCORE volunteers are available by appointment, at the Cornerstone Alliance office, 80 West Main Street, Benton Harbor, MI. For an appointment contact us or contact SCORE directly by email at This email address is being protected from spambots. You need JavaScript enabled to view it. or http://kalamazoo.score.org.