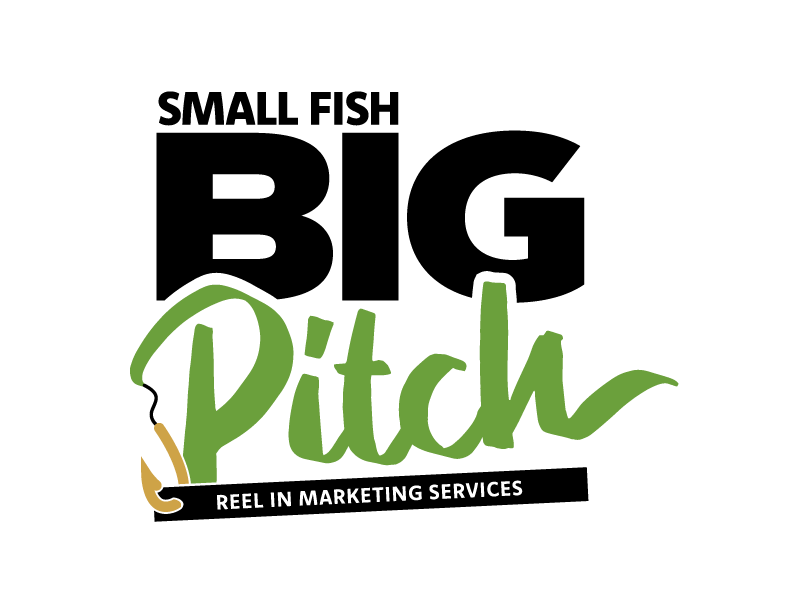 About the Competition
You have a small business, but you lack the capacity, resources, or time to market it effectively. In today's business climate marketing is one of the biggest challenges that small businesses are experiencing. An enterprise needs marketing to grow like a fish needs water to survive!
Holt Bosse, in partnership with Cornerstone Alliance and the Women's Business Center at Cornerstone Alliance, launched the Small Fish, Big Pitch competition to help support local small businesses.
Three businesses will be awarded one of the following packages to use toward its individual marketing needs:
Big Fish Award - $50,000 - Eligible business operating for 6 years or more
Small Fish Award - $30,000 – Eligible business operating for 1 to 5 years
People's Choice Award - $20,000 – Event favorite chosen by attendees
Small business owners will compete before local celebrity judges for the opportunity to receive in-kind marketing services from Holt Bosse to be used within two years. Services include but are not limited to website creation, digital marketing and advertising, photography, and more. A variety of sample packages are included in the section below.
Sample Marketing Service Packages
Application
Apply July 1, 2021 through August 1, 2021. Click below to be redirected to the official Small Fish, Big Pitch application.
(Note: The quality of your materials will not negatively affect your application)
Application criteria:
• Small business in Berrien, Cass, or Van Buren County
• At least 1 year old with sales
• Privately owned and in good standing with the State of Michigan
• For profit entity (Not for profits and 501c3 organizations are ineligible)
• Attach materials such as, but not limited to, a pitch deck, lean canvas, business plan, etc.
• Attend a Learn, Know, Grow: Intro. to Small Business Services orientation and workshop
• Be prepared to tell your business's story
• Pitch experience is not required! All genders, ethnicities, races, and backgrounds are welcome!
Businesses will be evaluated on the following:
• Growth potential
• Community involvement and Impact
• Sustainability
• Uniqueness in the market

For inquiries please contact Brandon Campbell, Director of the Women's Business Center at Cornerstone Alliance, atThis email address is being protected from spambots. You need JavaScript enabled to view it..
Additional Resources
Business Plan Presentation Template