Stephanie Scott-Sims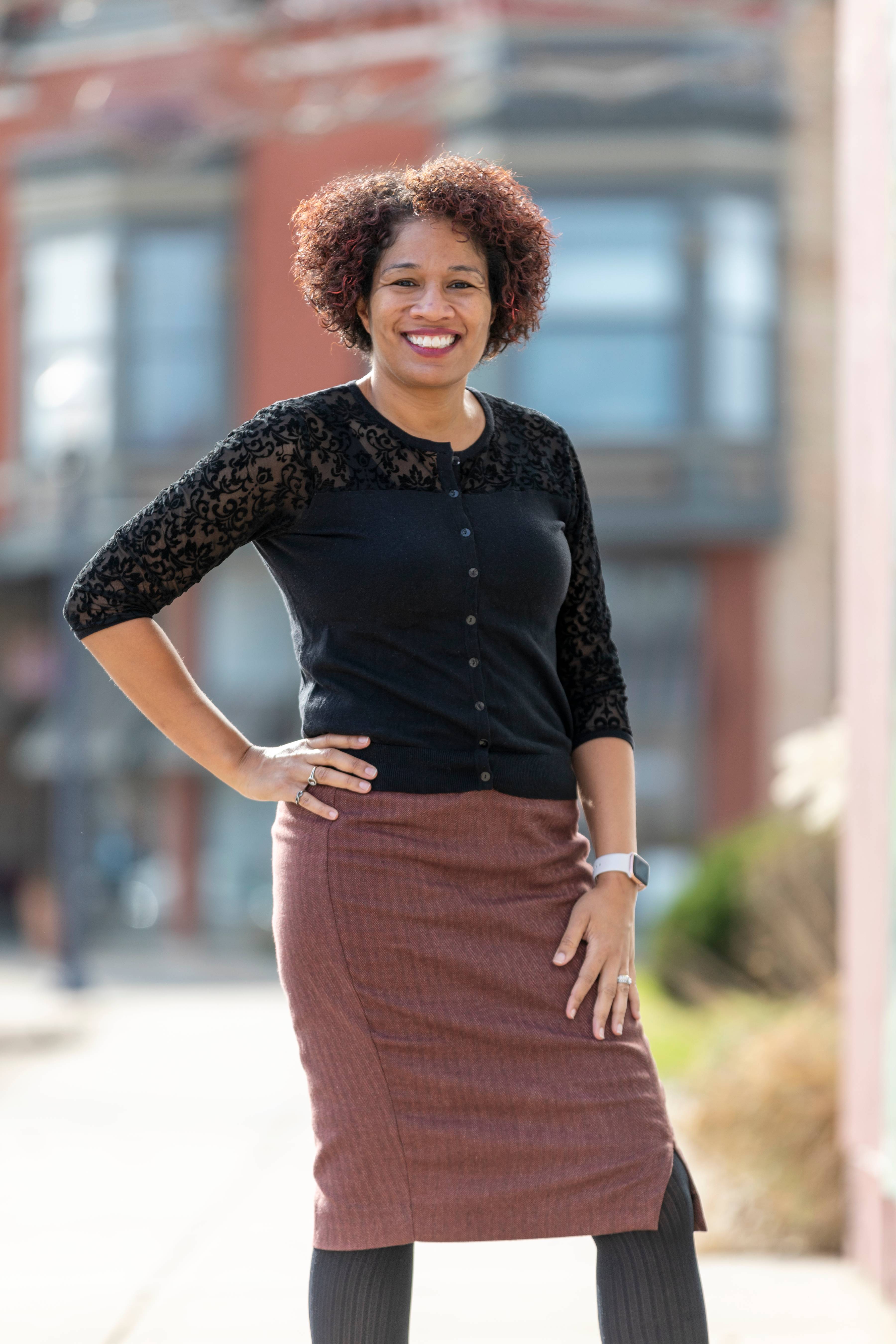 Vice President, Finance and Entrepreneurship

Email:
This email address is being protected from spambots. You need JavaScript enabled to view it.
Phone: (269) 925-0147
Stephanie Scott-Sims joined Cornerstone Alliance in October, 2018 as the Director, Entrepreneurship and Placemaking. Scott-Sims leads Small Business Services, which includes the Women's Business Center and Microloan programs. As a member of the Cornerstone Alliance executive team, Scott-Sims also leads the implementation of projects that make Southwest Michigan a more vibrant community.
Prior to joining Cornerstone Alliance, Scott-Sims served the City of Benton Harbor as the Director of Community & Economic Development. Scott-Sims was able to reestablish Benton Harbor's Community Development Block Grant (CDBG) program and represented the City's interests with the Parks and Recreation Conservancy, the Harbor Conservancy, and the Napier Avenue Corridor group.
Scott-Sims is a professional Planner, confirmed by the American Institute of Certified Planners. She has a Bachelor of Arts from Michigan State University and a Master's Degree from Wayne State University.
Brandon Campbell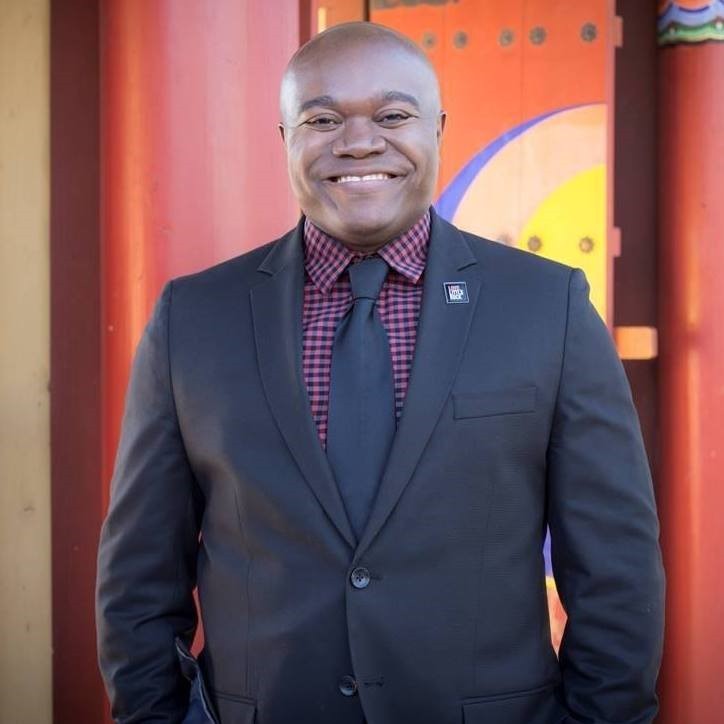 Director, Women's Business Center

Email:
This email address is being protected from spambots. You need JavaScript enabled to view it.
Phone: (269) 757-0211
Campbell, a native of Little Rock, Ark., joined Cornerstone Alliance in 2020. As the Director of the Women's Business Center, his roles consist of business counseling, delivering innovative programming, managing WBC's relationships with regional partners, including the SBA, and leading overall operational strategies to help meet the needs of clients and grow the WBC. His areas of expertise are in marketing, startups, scaling, public relations, media relations and lean canvas business model planning.
Before joining the Alliance, Campbell served as the Director of Small Business and Diversity & Inclusion at the Little Rock (Ark.) Regional Chamber. Due to the impact of his work, Campbell was named a "Style Setter" by Arkansas Life magazine, "Top 100 Arkansas Professional" and "Future 50" influential business leader by Arkansas, Money and Politics magazine.
As entrepreneur in his own right, Campbell has over 15 years of real-world business ownership experience. He is the founder and owner of Little Rock Fashion Week, LLC., an independent fashion, events, and talent management firm, as well as three other companies. Prior to starting his major business ventures, Campbell was a TV show producer in the entertainment industry in Los Angeles and New York, including for World Wrestling Entertainment.
He graduated from the University of Iowa where he earned a BA in Journalism and Mass Communication with an International Studies minor and Entrepreneurship certificate. He received a Diversity, Inclusion, and Team Culture certificate from the University of Pennsylvania.

Campbell is a proud girl dad. He and his wife, Connie, have three daughters. The Campbells are active supporters of the United Way, Goodwill Industries, Big Brothers Big Sisters and Breast Cancer Research. They are art, literacy and mental health advocates who are loving the Southwest Michigan climate.
Kristen Patzer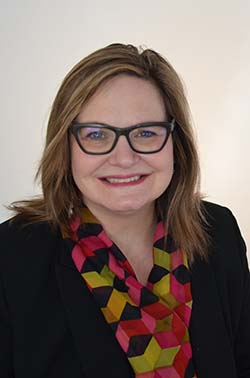 Manager, Women's Business Center

Email:
This email address is being protected from spambots. You need JavaScript enabled to view it.
Phone: (269) 757-0206
Schedule an appointment
Kristen Patzer joined the Cornerstone Alliance team in June 2020 as the Accounting Executive Associate and has recently transitioned to the Manager of the Women's Business Center. Patzer's responsibilities include counseling aspiring entrepreneurs and small business owners, developing and coordinating WBC programming, and assisting the finance division. Her communications, marketing and fiscal management skills create an advanced level of counseling and advisory services to assist area entrepreneurs.
Patzer is a graduate of Indiana University Bloomington. Her career as a nonprofit administrator has spanned over two decades including Executive Director of the Box Factory for the Arts in St. Joseph and General Manager of the Frank Lloyd Wright Building Conservancy in Chicago.
She enjoys participating in arts and cultural activities throughout Berrien County. She lives in Baroda with her partner Matt, and her daughter.
Margaret Adams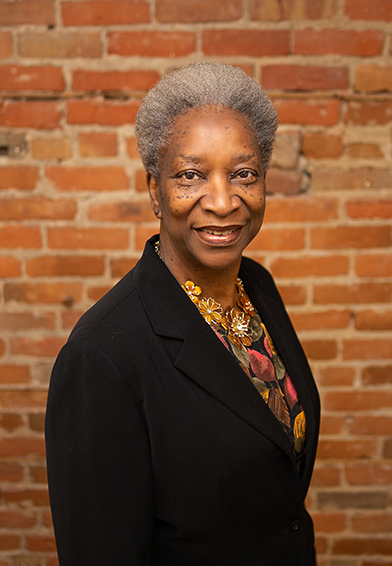 Consultant, Women's Business Center
Margaret Adams brings 20 years of past experience working for the City of Benton Harbor, the last 15 years as the Municipal Clerk. Margaret joined the Cornerstone Alliance team in 1999 and received the Program Manager position for the WBC in 2004. In 2006, she was certified as a small business counselor from the Academy of Professional Small Business Consultants at Grand Valley State University.
In 2012, Margaret received the Small Business Administration's Michigan Women Business Champion of the Year Award and in 2017, she received the Leader of Distinction Award from the 100 Women Strong, a non-profit organization providing financial support for women in Berrien County striving towards self-sufficiency.
On September 29, 2019, Margaret retired as the WBC Program Manager, but continues to serve the community as an independent contractor for the WBC. She retired as the co-owner and operator of Adams' Rib, an event planning and catering business in 2020.
WBC Advisory Council
The Women's Business Center at Cornerstone Alliance Advisory Council is comprised of local professionals who provide guidance, technical assistance and advocacy for the WBC.
The Women's Business Center at Cornerstone Alliance 2019-2020 Advisory Council Members are:
Judee Hopwood, (Chair)
Owner and President, Williamson Employment Services, Inc.
Rebecca (Becky) Spicer, (Vice Chair)
Banking Center Manager, 1st Source Bank
Katie Montoya, (Secretary)
Assistant Director/Housing Coordinator, Berrien County Community Development
Helen Adams
Owner of Helena's Boutique
Gloria Ender
President and CEO, Freedom Finishing Inc.
Kelli Hahn
Chief Financial Officer, Lake Michigan College
Jamie Kastelic
Owner of Spero-Hope
Brian Maynard
Owner of Forte Coffee
Melanie Owen
Co-Owner and Manager, Lazy Ballerina Winery
Camille Cunningham Pierce
Senior Director, Global Diversity & Inclusion, Whirlpool Corporation
Kimberly A. Vincent
Vice President, Regional Sales Manager, 1st Source Bank
SaTanna Warren
Owner of Spend Less
Maria Zavala-Paredes
HUD Certified Housing Counselor, Telamon Corporation